Sssssshhhh…
Hear that?
Real still…
Stiller…
Ah, there it is: Winter.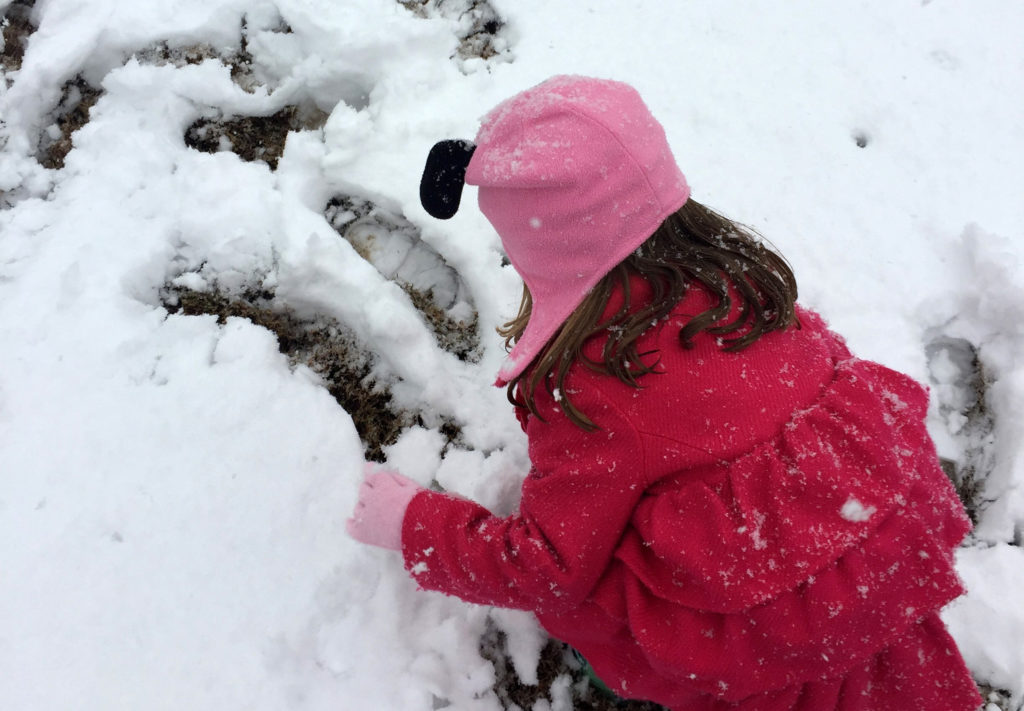 Bitty G has taken to calling me "The Cold One," and David, "The Warm One." What does one do with that? For, you see, it is not entirely untrue. I'm cold all the time these days. And it probably doesn't help that I'm continually asking her if I can warm up my coldy-cold hands in her armpits.
SHE LOVES IT SO VERY MUCH.
Or not at all probably, but it gets the silliest giggle out of her that makes passers-by stop and smile and also might help to end this little situation we have on our hands known as Hate in America.
Maybe I'll take my coldy-cold hands and lift her up as high as I can and tickle her for all to hear. That'll surely knock some sense into folks, yes? Purpose, people, vision. Lookee me being all opinionated and political.
So long as we're here I might as well mention I prefer my 60 Minutes Oprah-free, JUST IN CASE ANYONE'S LISTENING, DRAGGAN MIHAILOVICH. I see you and your awesome name. It's cool, you can call me Dragon. Now see me and my very simple request to keep corporate magnates out of my long-form news.
LOOK HOW POLITICAL I AM TODAY LET ME SHOW YOU SOME PICTURES OF MY AWESOME KIDS.
For now, around here, all's quiet on the Deep Southern front.
We've had a few snow days and a couple "snow" days, which is just how I like it.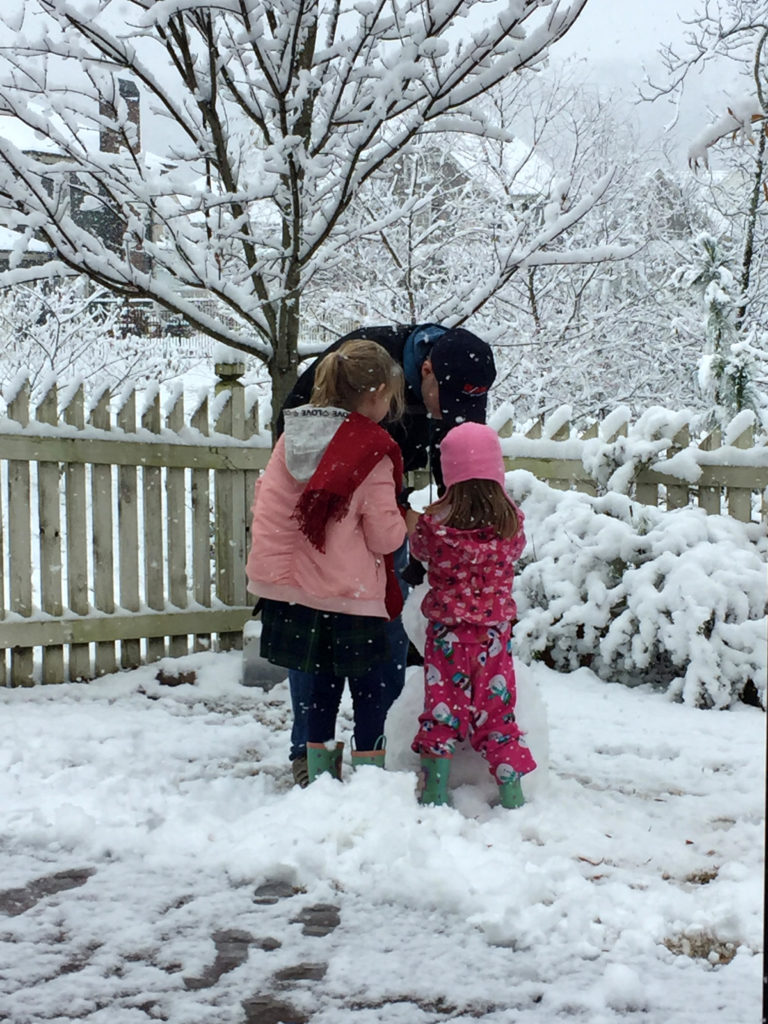 Join me, won't you, in celebrating the seasons? Let's wrap our arms tight around all four of 'em, all for their different reasons, like children we love all the same and yet very differently all at once. And especially like children who squeal and giggle at coldy-cold hands in their pitters, laughing loud enough to bring a smile to the face of a passing neighbor. And also possibly Draggan Mihailovich.