Listen, kids are no joke.
And the "taking care of kids"-thing…also no joke.
So much not a joke that when one finds oneself with other interests, like, say, reading or baking or gardening or writing or time alone in the toilet…well, shame on you, silly, silly, selfish-thing.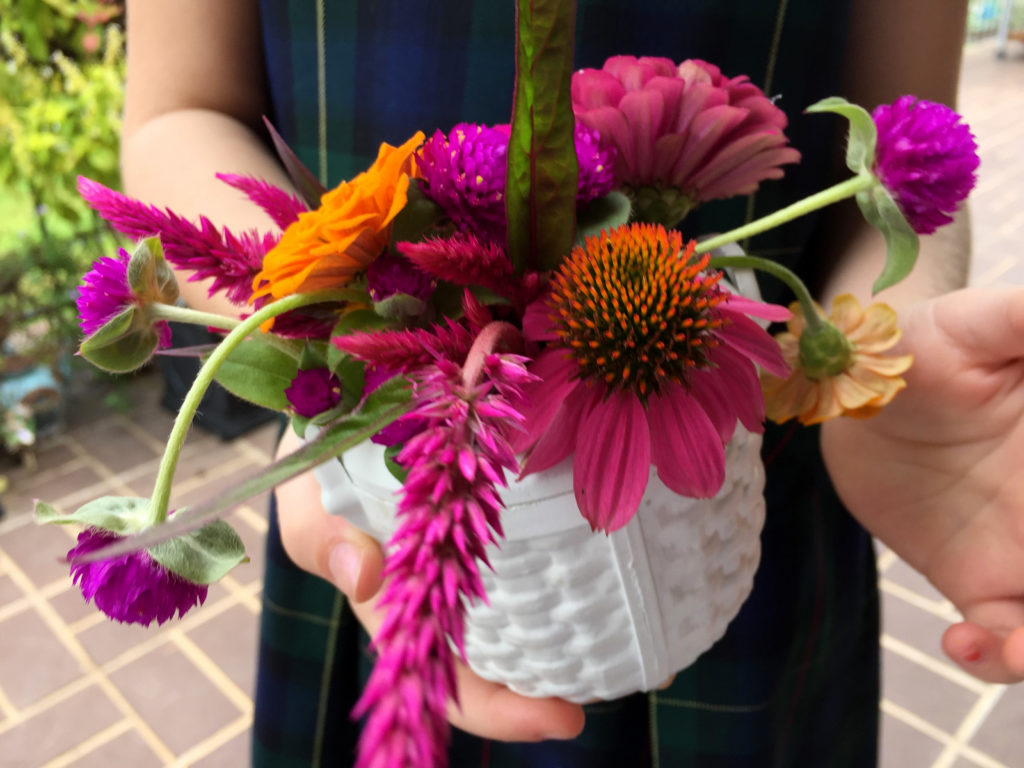 School just started back for us, which means I am now, once again, the blissful recipient of what many deem "alone time." And during this alone time, when I am not wiping something or picking up the destructive remnants of those who just left me alone, I like to write. And think. (Terrible, horrible habit…wish I could break it.) It's not that this writing and thinking doesn't happen with the bitties around, it just looks a little different, abides by a very different (and much earlier) time table, and tends to get, how shall we say, incessantly interrupted. So while my fall seedlings are a-sprouting, the rabbits are quiet, and the bitties are away, I thought I'd give you a peek behind the metaphorical curtain–a summer day in the life of a writer with two small children.
me: It was a dark and stormy night…
bitty E: Watcha doin', mom?
me: Writing.
E: Bout what?
me: Something for joegardener.
E: Is he the one on TV?
me: Yep.
E: Can we watch TV?
me: Now? Nope. Go play.
E: How about later?
me: Perhaps.
E: Perhaps is French for maybe.
me: Yep.
E: Can I do a project? I only need glitter, a hot glue gun, extra large craft paper, a heat sensor, and a hairdryer. I saw it in the Highlights.
me: Go play. Now.
me: It was a dark cloudy and stormy blustery ni…
bitty G: Hello.
me: Hello.
G: Do you like green?
me: I do like green.
G: Because lizards are green and you don't like lizards.
me: Why don't you go work a puzzle?
G: I can't.
me: Why not?
G: Because I like magenta. You like green but I like magenta.
*leaves room now that all is clear
me: *deleting everything off page. It was a moderately bright and somewhat drizzly day…
E (yelling): MOM!
me: Is everyone ok?
E: Does pooter start with "p"?
me: *blinks.
E: Does it?
me: Why are you writing the word pooter?
E: *appearing in office doorway, agitated both by having to get up and my idiocy. MOOOOO-OOOOOOOOOOM.
me: *silence
E: Hey when you were in college weren't you a tooter?
me: I was a tutor, and it's a different thing.
E: *snickers
me: *snickering a little myself
E: Yeah, but did they call you tooter?
me: No, they called me Holly.
E: Like Tooter Holly?
me: Maybe, but not to my face.
G, appearing in doorway: Hello.
E, irritated by mere presence of younger sibling: BITTY GEEEEEEEEEEEEEEEE.
me: Hey. How about you two choose kindness and go play (insert current toy compulsion here).
E: Nah. We'll hang out with you.
me: Five minutes?
E: Ok. C'mon, Bitty G.
me: It was a bright and sunny day…
E: Has it been five minutes yet?
me: Just the sort of day to tickle one's children until they turn purple… *shuts laptop.
G: Hello. Watch me ballet.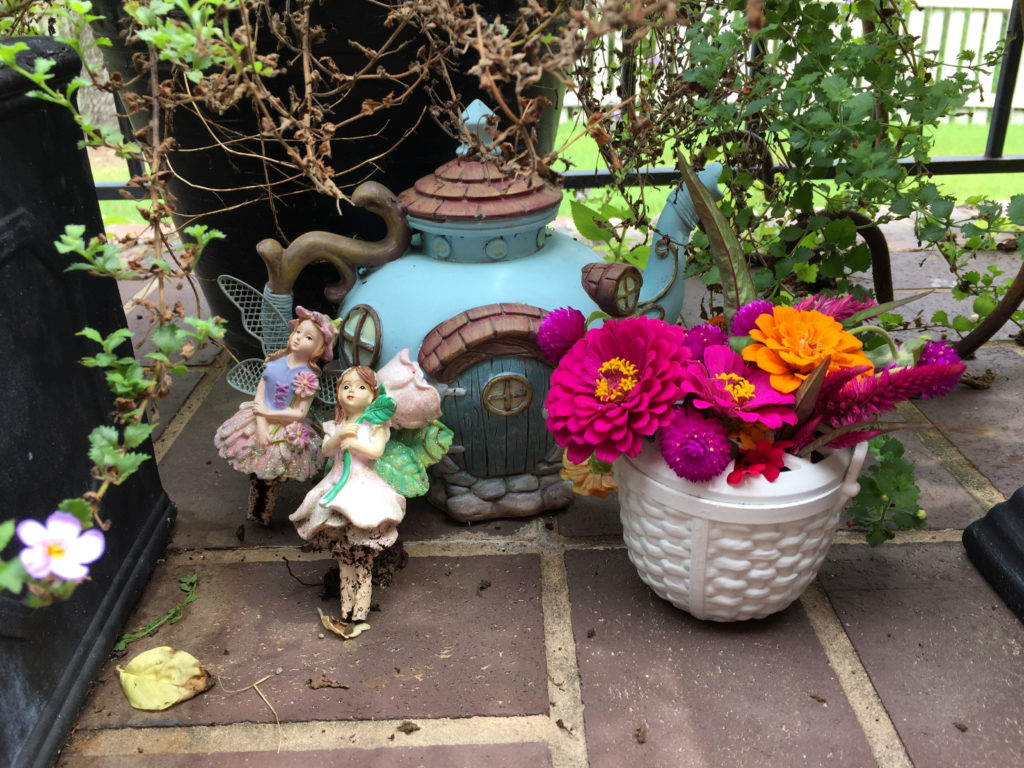 Bitty E told me to take this very picture. "For the blog," she said. Clearly she's got a grip on readership, whose main collective attribute is "not at all creeped out by footless fairies."
Happy fall, y'all. May you not be cut off at the knees by distraction.
And may you have lots and lots of tickle time.